The festive period is such an exciting time for children, with lots of new sights, smells and experiences on offer. The month of December is, let's face it, often a time where those regular routines you have worked so hard to put in place, suddenly fall by the wayside. Whether it is bedtimes or mealtimes, both naturally become a bit more relaxed to ensure that at this time of year 'all is calm, all is bright.'
When it comes to festive foodie favourites – sweets and chocolate usually top the list for your mischievous elves. I'm a firm believer in the saying 'everything in moderation' – and if you can't have a bit of what you fancy at Christmas, when can you?
However, amongst the temping treats on offer, makesure you havea good range of different foods on offer and a supply of healthy snacks. Thereare so many healthier alternatives that will still please your tinsel-clad tots and Christmas is a fantastic time to get those picky eaters of yours trying new foods! Why not add some of these less 'naughty' and more 'nice' party recipes to feature on Santa's list.
Season's Eatings!
Annabel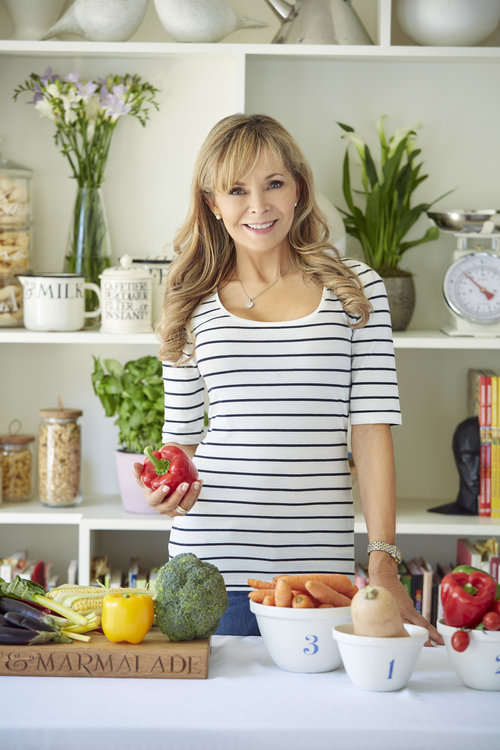 If you would like a PDF version of this blog delivered directly to your inbox, pop your details below.
CHEESE & CHERRY TOMATO CHRISTMAS TREE
Little ones will love to help get this super simple dish ready for guests arriving. Plus, the more bright, colourful and interesting the dish, the more your toddler will be drawn to it. So, pop on some Christmas tunes and task them with assembling the tastiest of all trees!
Prep: 5 minutes
Makes: 1 Christmas tree
Ingredients
2 boxes of cherry tomatoes
Cheddar cheese cut into 3 cm squares
Cheddar cheese, cut into a star
Twiglets to make the base of the tree
A bunch of small basil leaves to decorate the tree
Method
1. Start with the base of the tree assembling a row of 3cm square shaped pieces of cheddar
2. Create the second layer of the tree with cherry tomatoes
3. Alternate each layer with cherry tomatoes and cheese until you create a Christmas tree shape
4. Add some twiglets at the bottom of the tree to create the base Place the star shaped piece of Cheddar at the top of the tree
5. Decorate the tree with small bunches of basil leaves
RUDOLPH BAKED POTATO
Children eat with their eyes sowhy not get creative and decorate their dinner with a festive makeover! Transform a simple baked potato to look like Santa's ultimate helper with a cherry tomato for the nose and pretzels for antlers. And just like magic, Rudolph is ready to go ho ho ho! Shhhh – this dish even includes hidden broccoli for a nutritious boost.
Prep: 20 minutes
Cook: 50 minutes
Makes: 2 Rudolph potatoes
Ingredients
2 baking potatoes
50g broccoli florets
A knob of butter
2 tbsp milk
25g mature cheddar cheese, grated
20g cooked turkey finely diced
Decoration
2 cherry tomatoes
Large pretzels
Cocktail sticks
Cake décor edible eyes (from Tesco)
Method
1. Preheat the oven to 180C Fan. Prick the potatoes and bake in the oven for 45 minutes.
2. Cut a hole at the top of the potatoes. Remove the top and scoop out most of the potato. Mash the scooped out potato in a bowl with the butter and the milk.
3. Cook the broccoli in boiling water for 3 minutes. Drain and finely chop. Add to the potato with the cheese and turkey, mix well and season to taste. Spoon back into the potato shells.
4. To decorate, break the pretzels into pieces and insert into the potato to make the antlers. Insert a cocktail stick into a tomato. Add to the potato to make the nose. Finish off by adding the edible eyes.
*Be careful to remove the cocktail sticks for little ones before tucking in.
TURKEY BALLS
A delicious Christmas canape, suitable for the wholefamily and a great way to use up those turkey leftovers! Ideal for baby-led weaning and picky eaters alike – children often like to eat with their fingers and this recipe is the perfect bite-sized meal for little hands.
Prep: 20 minutes
Cook: 20-25 minutes
Makes: 25 turkey balls
Suitable for freezing
Ingredients
2 tsp sunflower oil
1 onion chopped
75g parsnip, peeled
1 sweet potato (roughly 150-200g)
200g minced turkey thigh
30g fresh spinach
20g grated Cheddar cheese
1 tsp fresh thyme, chopped
30g Panko breadcrumbs
Method
1. Prick the sweet potato and cook in a microwave for 10 minutes until soft. Leave to cool. Scoop out the potato. Grate the parsnip.
2. Measure all of the ingredients into a food processor. Whiz until finely chopped. Season (for babies over 1 year) and shape into 25 balls.
3. Heat the oil in a frying pan. Fry for 8 to 10 minutes, turning until golden and cooked through.
4. Alternatively preheat an oven to 180C / 160C Fan and cook the balls for about 15 minutes turning halfway through until cooked through.
Credit
For lots more recipe inspiration, download Annabel's Baby & Toddler Recipe Appvia the App Store or visit www.annabelkarmel.comfor more information.
Hello, World!